My favourite outfits from this year's Golden Globes.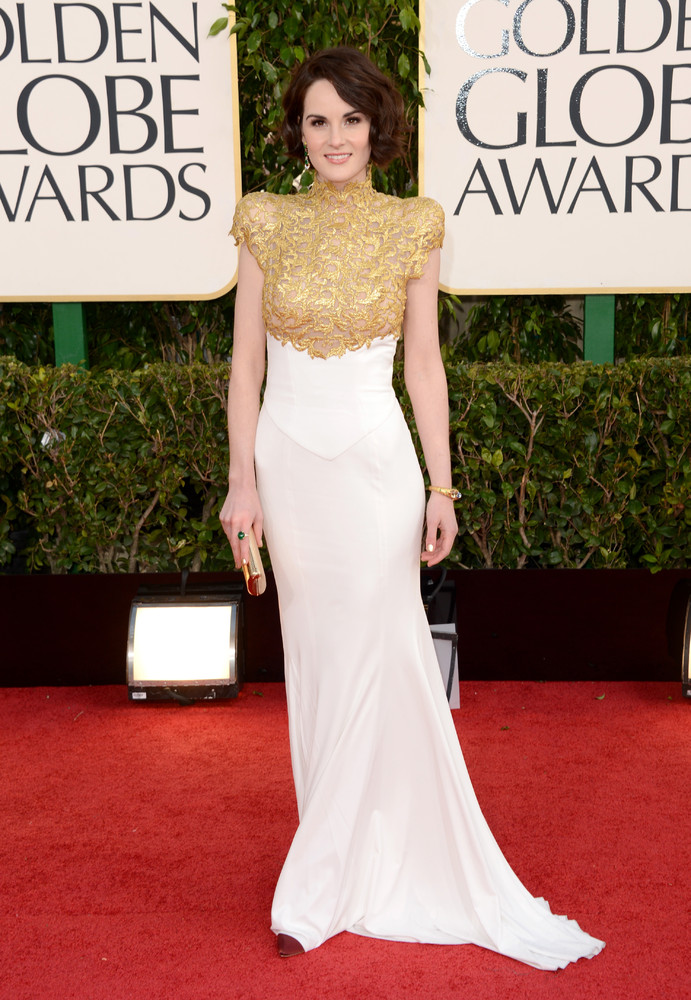 Michelle Dockery
In a stunning Alexandre Vauthier dress. I love the ornate gold detail at the neck, I'm usually not a fan of anything high neck with shoulder pads but Michelle looks beautiful. And her hair!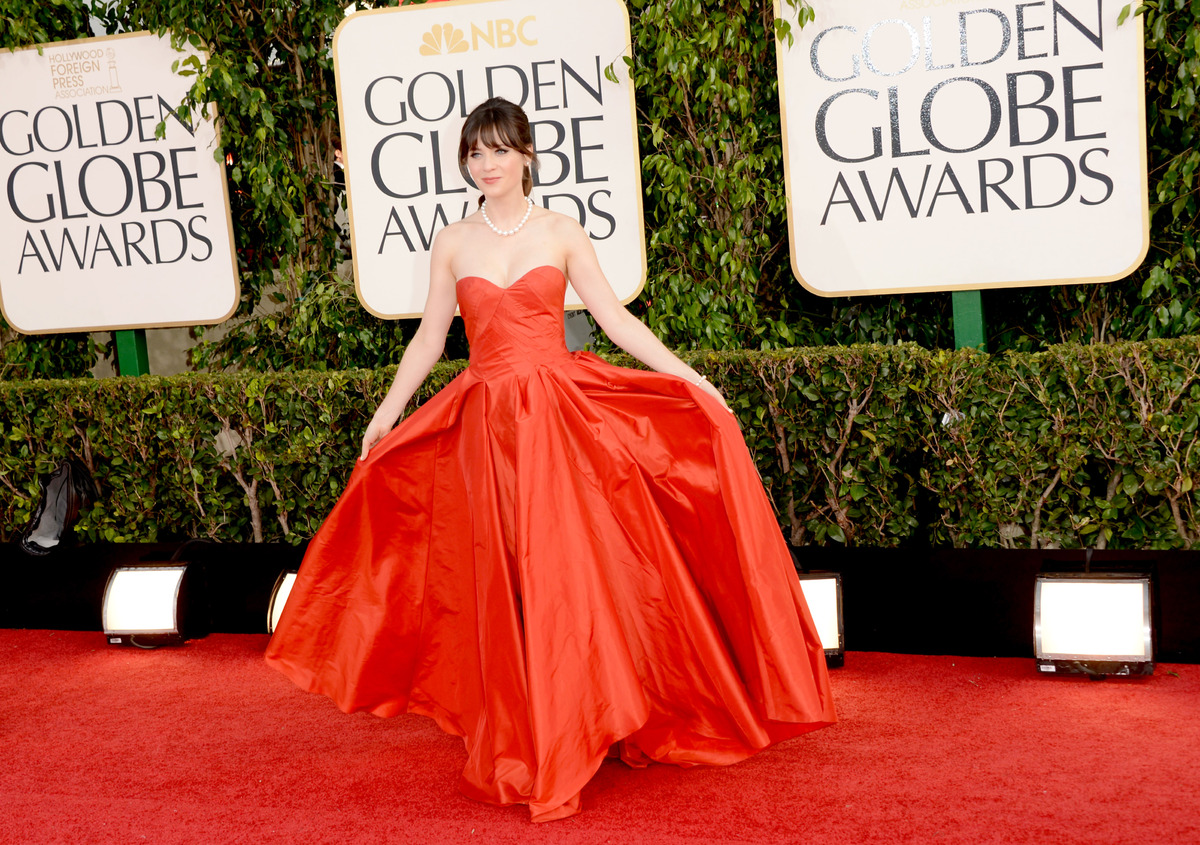 Zooey Deschanel
I love the bright colour and the simplicity of the ball gown and Zoeey's accessories.
Anne Hathway
I love her hair, as Fantine in Les Mis and the shapes to this corset and skirt really show off her figure.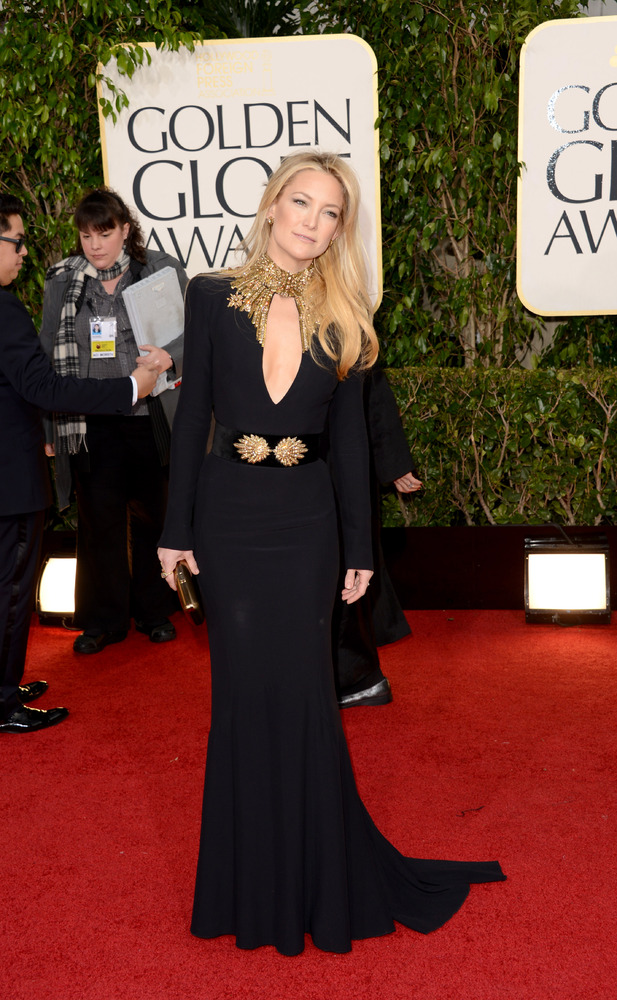 Kate Hudson
Another high neck, and rather *ahem* low cleavage but Kate looks effortless in black and gold.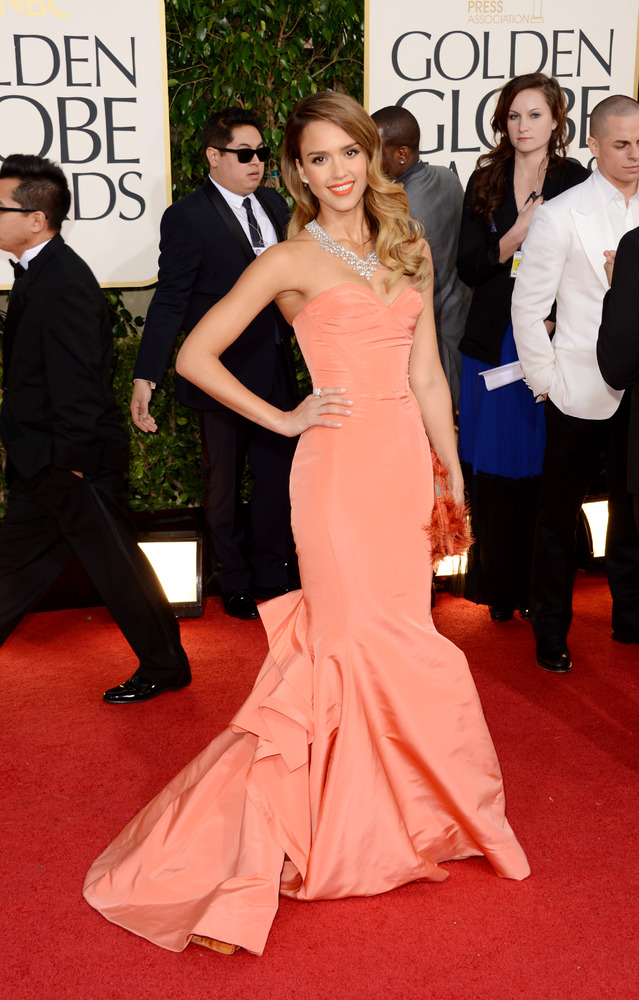 Jessica Alba
Why does Jessica Alba always look so good? I love the coral colour and fishtail ruffles, plus that necklace..!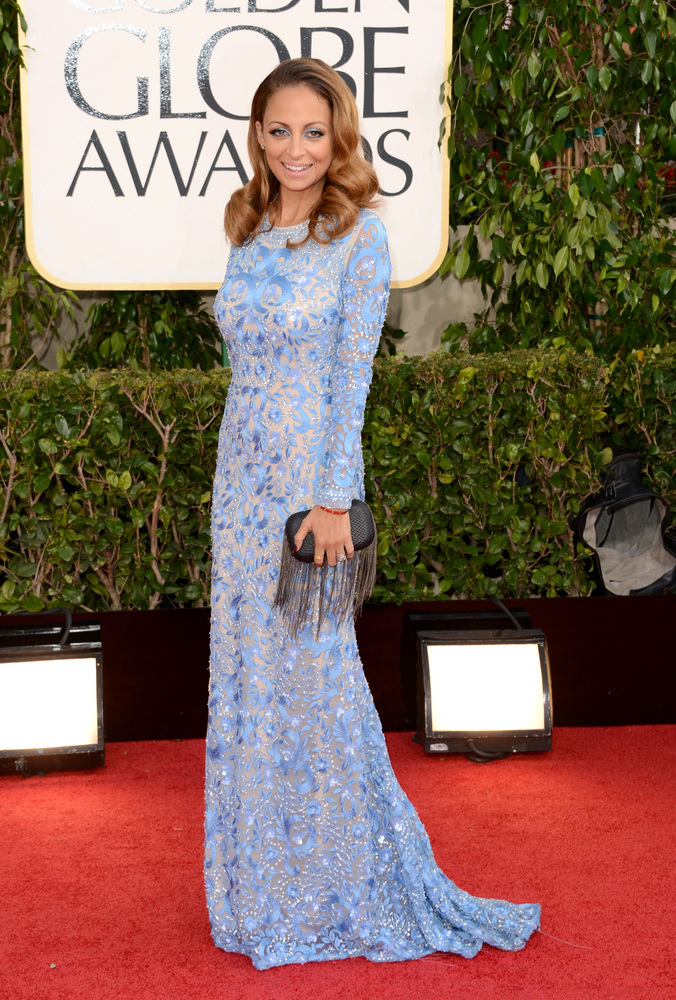 Nicole Richie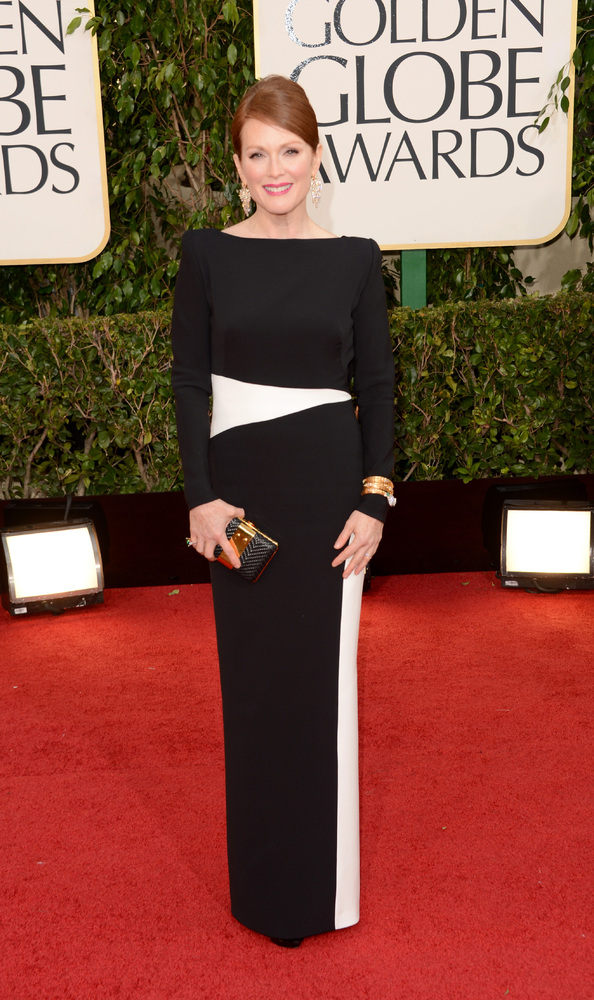 Julianne Moore
Black + white (in clean lines) = elegant. Fact!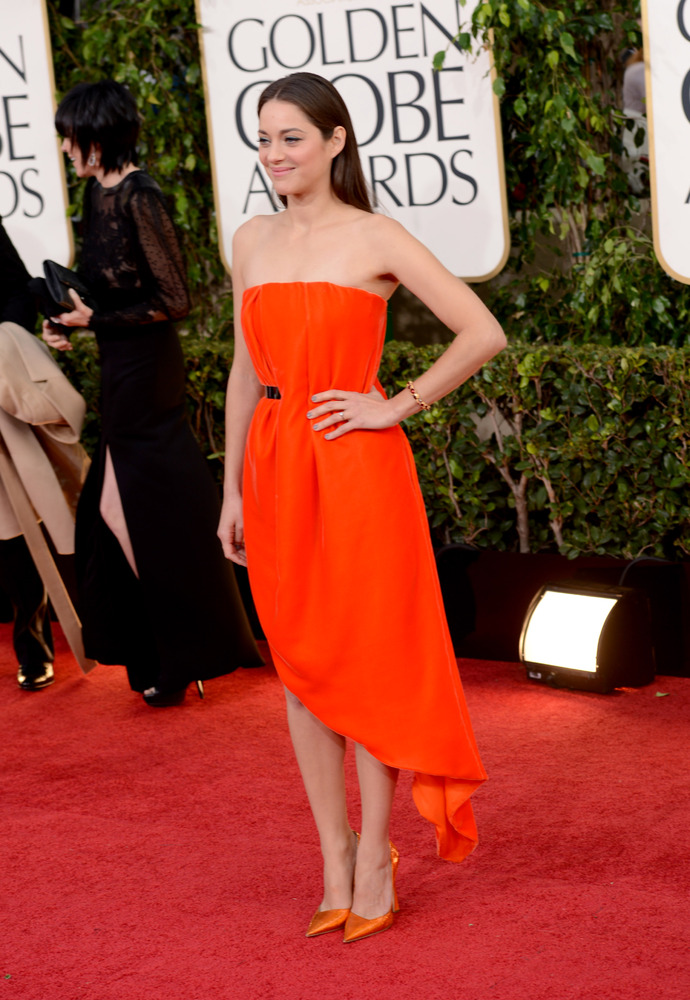 Marion Cotillard
I think this is my favourite look of the evening! I absolutely love this dress, the assymetric hem, colour and the black belt that shows off her figure. LOVE.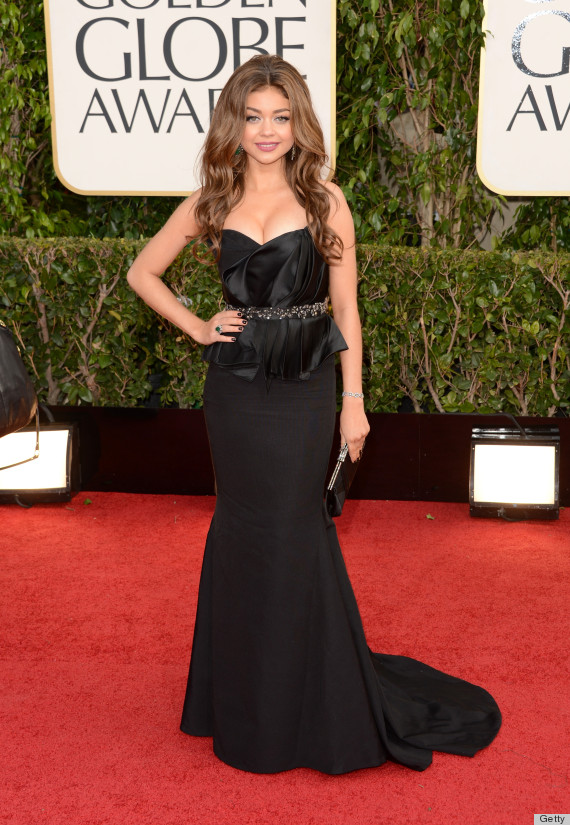 Sarah Hyland
I love the pleated, peplum top clinched in at the waist, and then elegantly pooling out on the floor. Plus, Sarah's hair.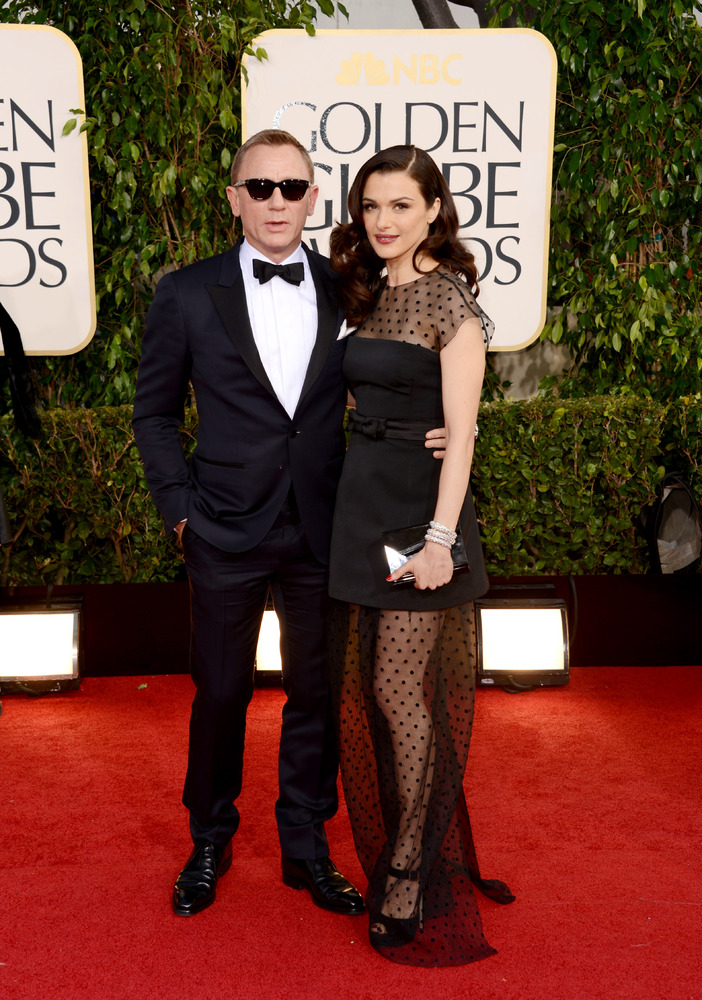 Daniel Craig and Rachel Weisz
I love Rachel's Louis Vuitton dress, which is a nice breath of fresh air from all the ball gowns with polka-dot lace, which is also complemented by the latest accessory called Daniel Craig and his sunglasses. ;)
Orlando Bloom and Miranda Kerr
You've probably noticed the lack of outfits that feature side slits in dresses in my Favourites of the Globes, and I confess - I'm not a fan! BUT Miranda Kerr looks stunning, as does Orlando Bloom, of course. I love her lipstick, hair, accessories (strategic placement of her clutch - haha!) and just, everything!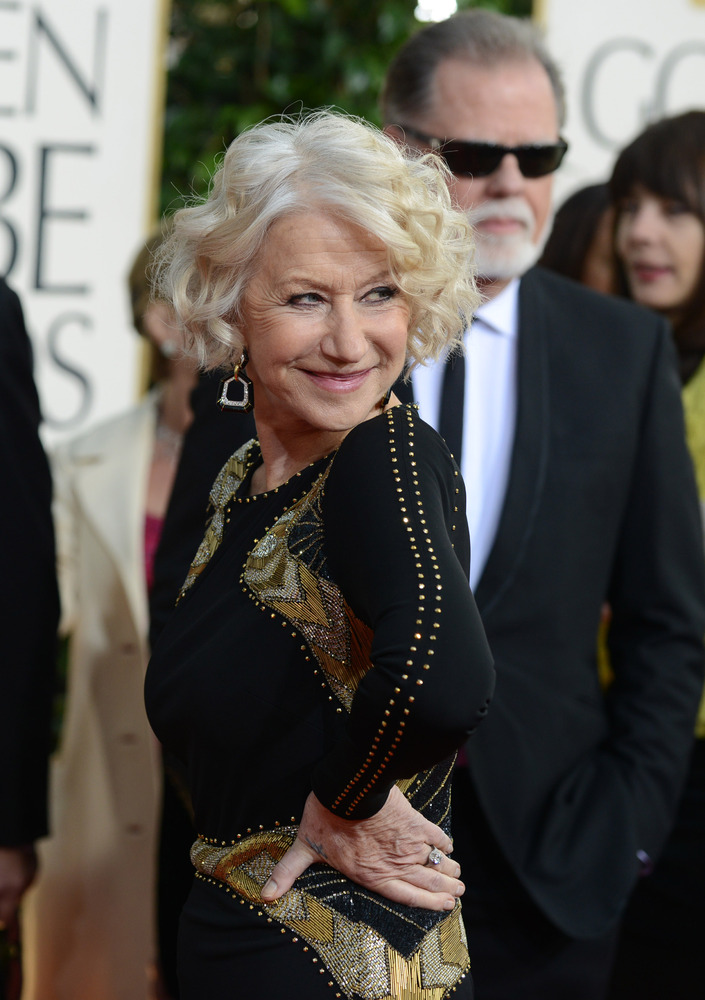 Just because I love Helen Mirren, and I mean, come on - it's
Helen Mirren
! I hope I look that good when I'm 60 (naturally I will end up looking like
this
instead), I'm not the biggest fan of her dress but I love this shot!
I hope you enjoyed this post, it was just a quick one to show you all the outfits I like. This was the shortlist, but you should have seen the long list! I love award ceremonies where all the stars turn up and have to stand there for five minutes whilst paparazzi take your photo. It must be a bizarre experience, standing still for five minutes with your best movie-star smile frozen on your face. But seriously, do you think we could share wardrobes, Kate, Jessica, Sarah, or anyone..? Honestly, I'm not that fussy!
School is on top of me again, and I've only been back 5 days or so, this is my second week. But I seem to have so much homework all of a sudden, and mocks are looming. So, we'll see how blogging goes but I do enjoying writing posts that have pretty pictures. ;)
~Hannah xx
twitter ~ hello cotton ~ bloglovin ~ lookbook
[All images sourced from Getty Images via Huffington Post]