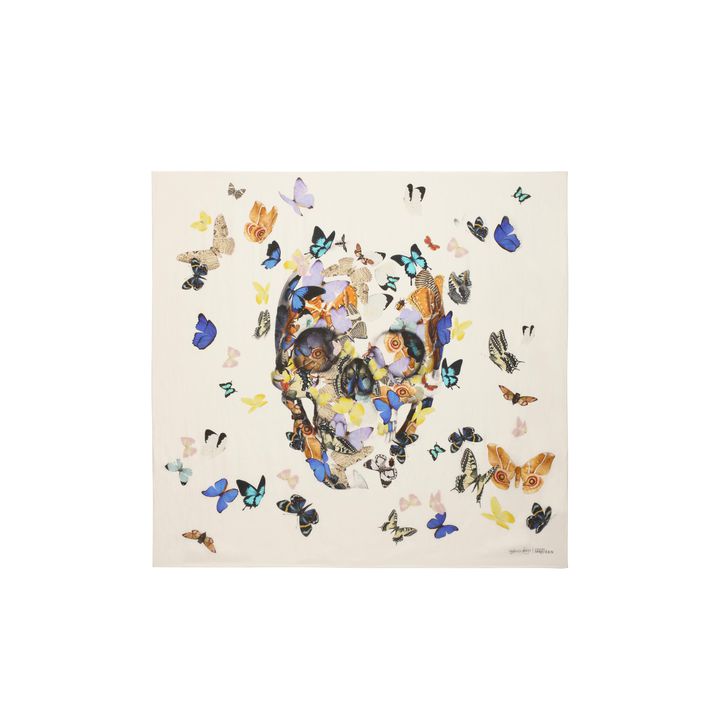 LINK - my favourite, the fragility of death?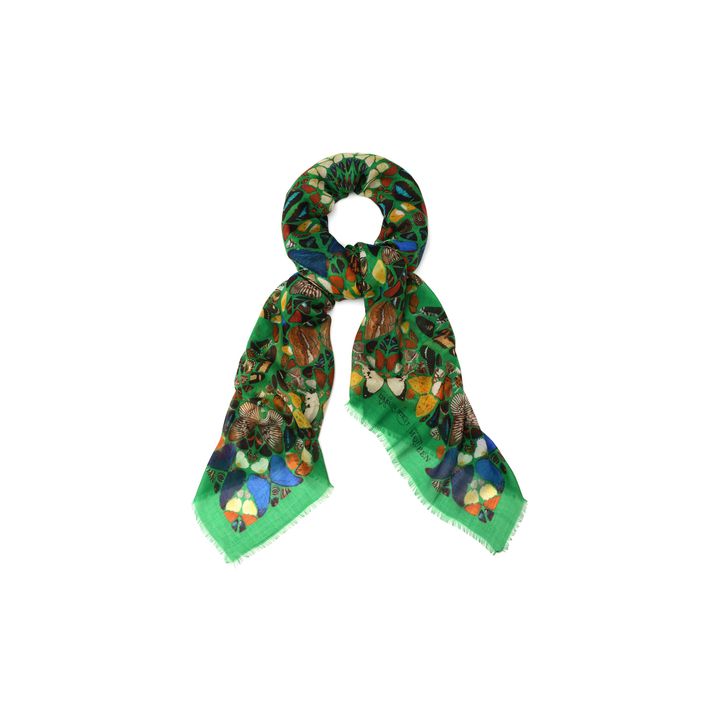 LINK - vivid colour and detail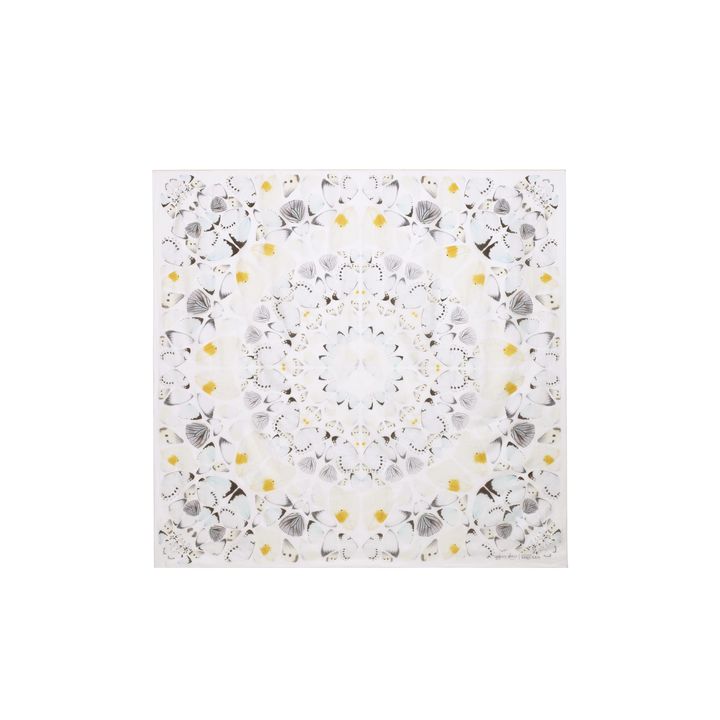 LINK - a slightly more subtle nod to McQueen's skulls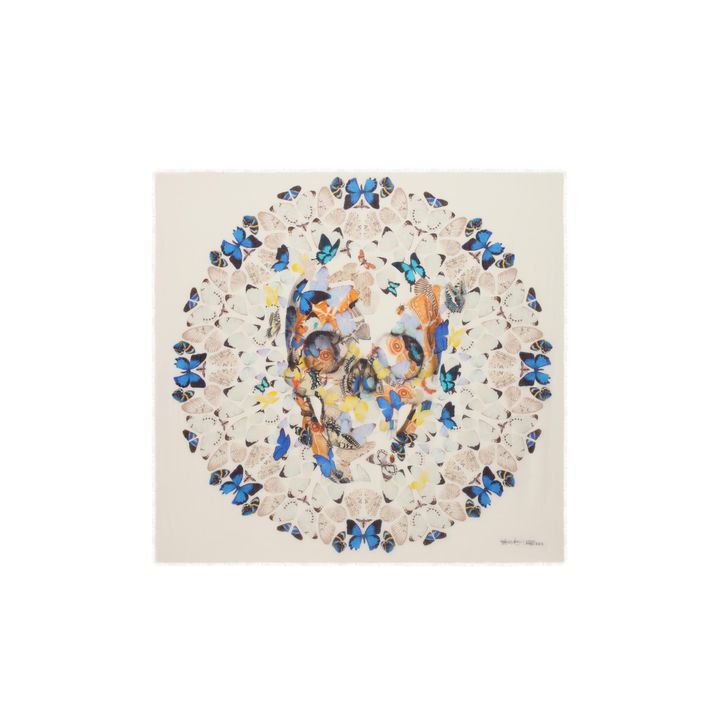 LINK - the placement of the 'eyes' of the butterfly in the sockets of the skull is haunting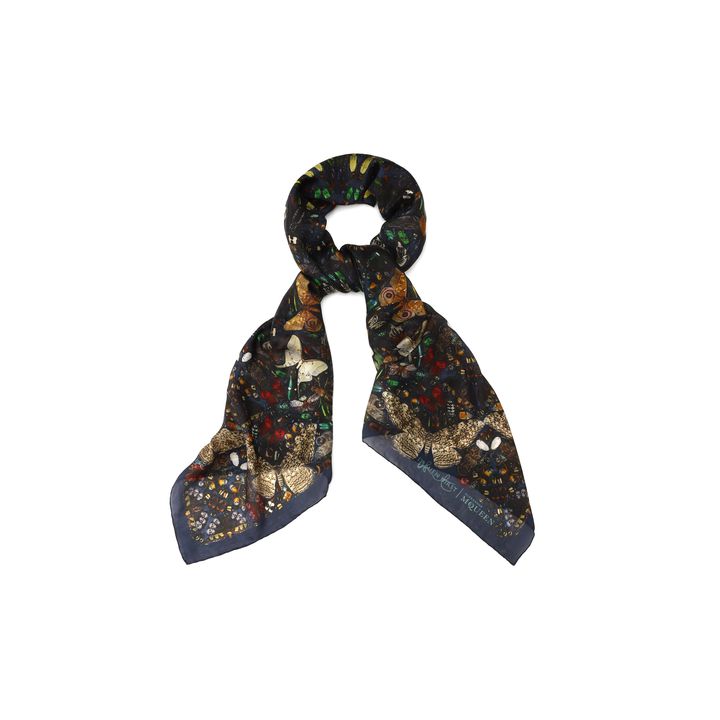 LINK - terrifyingly beautiful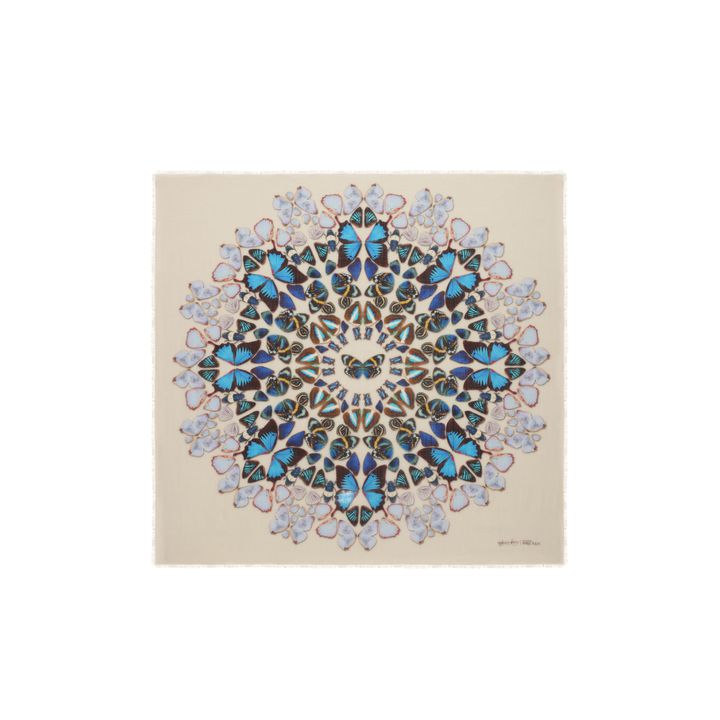 LINK - who doesn't love symmetry?
When it was announced that Alexander McQueen was collaborating with Mr Hirst to celebrate the 10th anniversary of the infamous scarf, I think everyone jumped for joy. Although Damien Hirst's work has never been my cup of tea - too strange for my poor brain to comprehend, I do appreciate that he is a leading pioneer in modern art.
There will be 30 limited edition prints, a selection of my favourites are above. It borrows the bugs and beasties from Hirst's Etymology series which cover McQueen's skulls to highlight the "macabre side of its nature", but one that is brought out rather beautifully with the array of iridescent insects, in my opinion.
I love all the scarves pictured above - obviously, but my favourite is the Jacob's Ladder Skull scarf (the top one). I think they're the perfect accessory as some of them are not migraine-inducing with a toned down pattern, or too morbid (if skulls aren't your thing) or if you hate insects. But who hates butterflies?!
*Hint hint Mum, if you ever read this, future Christmas present? Yeah, yeah? No, okay.. *
Watch the hauntingly, beautiful video below:
Prices are from £315, and you can buy them from TODAY!
What do you think - worth the hype?
~Hannah xx
twitter ~ bloglovin' ~ youtube ~ pinterest ~ wiwt